Remote Controlled Curtain Track (1.2 - 6m)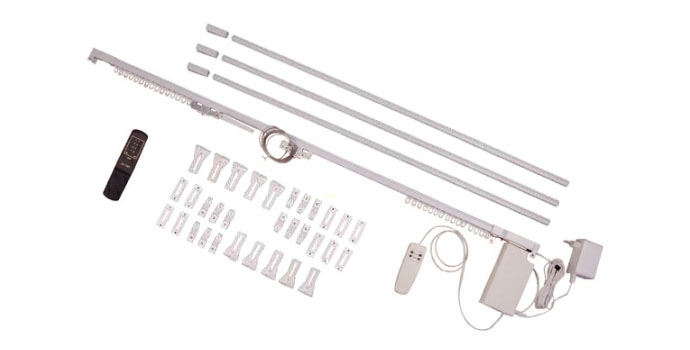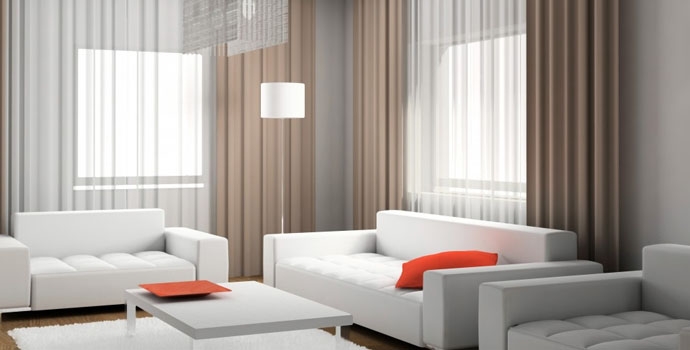 Are you still walking around the house to close all the curtains at dusk? Replace your existing curtain track with the Remote Control Curtain Track to open or close your window coverings from across the room or across the house. Whether you wish to mount to your ceiling or wall, this track will work with new installations or to update your living room.
This variable width remote and timer controlled curtain track system works for windows up to 6.2m wide.
Control curtains remotely with IR transmitter or attached keypad
IR transmitter operates up to eight tracks at a 13 metre range
Flexible doubled, back-to-back, or corner placement
Using either the IR remote control or the wired keypad, open the drapes on the track to your desired position. The Remote Control Curtain Track stops automatically when it's opened or closed fully, but it can also be stopped at any intermediate position. The drapes can also be opened or closed manually in the event of a power failure. The IR remote control operates up to eight different tracks in your home and has a 13 metre range, so you'll be able to use it to close every drape in the house.
The track can be easily cut to the desired length, to suit the width of your window. Use any window coverings with the Remote Control Drapery Track. Its quiet motor will control 25kg of fabric, including velvet home theatre curtains. The Remote Control Drapery Track is flexible in its placement.
Although a remote control is included, you may also control the motorised curtain track with any Universal Remote Control.
The Remote Control Drapery Track will operate on center, left or right opening curtains.
What's Included:

Two-piece drapery track assembly.
Overlap arm.
Drive cable.
Motor bracket.
End bracket.
Motor assembly.
IR eye.
Power supply.
Mounting hardware and tensioning wrench.
Wired keypad controller.
Wireless remote with batteries.
Instructions.

Specifications:

Track Length: 1.2 - 6.2 metres.
Power: 12V DC.
Motor Load: 25kg.
IR Transmitter Capabilities: Controls 8 tracks.
IR Transmitter Range: 13 metres.
Approvals: GS, BS, CE and UL approvals.
Warranty: 1 year limited.