HDMI Digital AV Sender - Extra Transmitter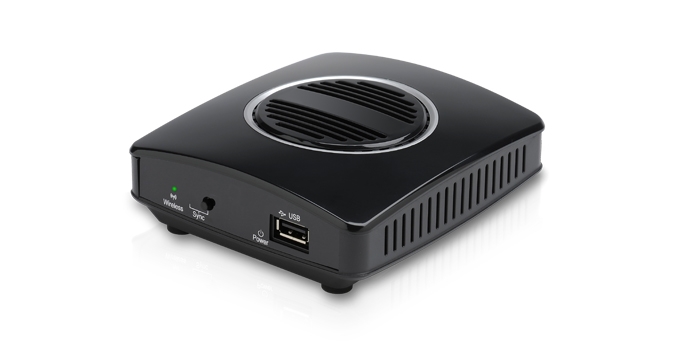 The World's first Full HD 1080P Multi-Room AV Sender System.
Supports up to 8 receivers and 4 transmitters. Switching between devices is as simple as clicking a button on the included remote control.
Wireless up to 40 Metres - through walls and floors
Mount the receiver (out of sight) behind your HDTV or on the ceiling next to your projector. No more visible cables.
Operate your A/V sources from anywhere, even through a wall or cupboard door, using the IR extender feature.
Plug any USB device, such as a keyboard, mouse or game controller into the HDMI Receiver and it will wirelessly send the USB signal to the Transmitter.
The HD signal does not experience any delays and is therefore perfect for game consoles.
HDCP 2.0 (content protection) compliant.
HDMI 1.4 compliant, including support for HD 3D equipment.
Extra Receiver for the Wireless Multi-Room HDMI Digital AV Sender System.

Preview

Wirelessly transmit HDMI AV signals to one or more locations throughout an installation. No rewiring, no int >

Preview