INSTEON Wireless IP Camera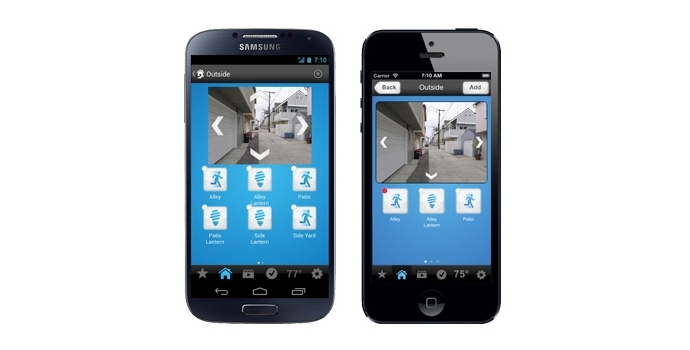 The INSTEON Wireless IP Camera features an easy to use graphical interface that is accessible from any standard browser anywhere in the world over the Internet. It has password protection as well as the ability for multiple users to view and control up to 9 cameras at one time. The camera is based on the TCP/IP standard and the control, management and maintenance of the camera is done simply by using your web browser to adjust the configurations.
Setup is simple. Connect the INSTEON Wireless IP Camera to your home network, either using the supplied ethernet cable of using the built in wireless Wi-Fi capabilities. Once connected, you will be able to view the camera in a web browser from anywhere in the world. There are also a number of compatible apps available for both Apple and Android mobile devices.