ebode IR Link Pro - IR Extender Flush Mount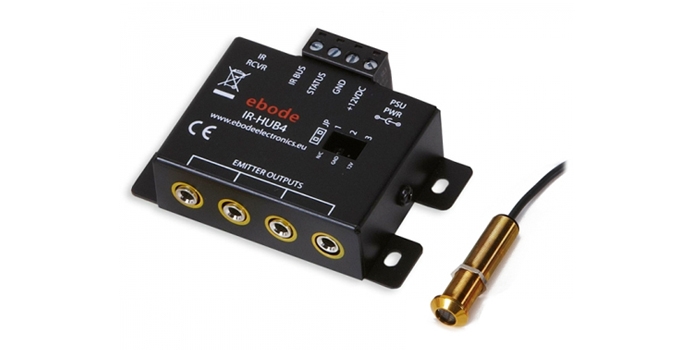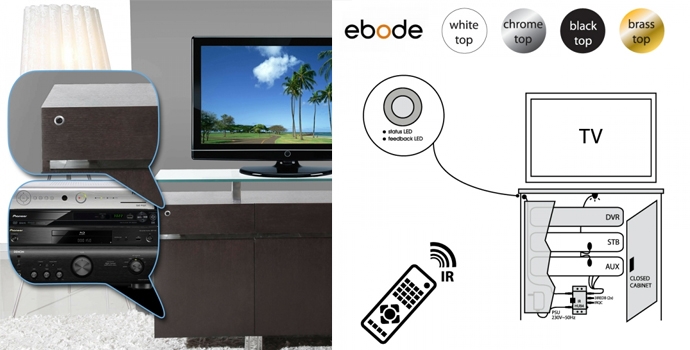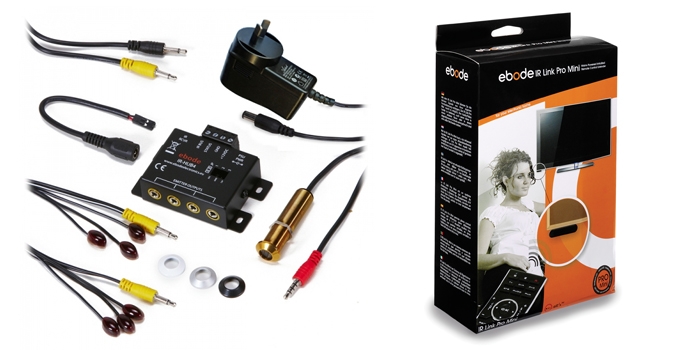 Product code: IRLPRFK

Product brochure

Product manual

Image pack
Locate your remote controlled A/V equipment in a closed cupboard, TV cabinet or even in another room. Install the flush mount (fisheye) IR Receiver in view of your remote control. Stick the IR Emitter LEDs onto the front panel of your A/V equipment and place the IR Main Module out of sight.
Point your remote control at the IR Flush Mount Receiver in order to send the appropriate command to the IR Emitter LEDs (via the IR Main Module). These IR Emitter LEDs will then pass the IR signal onto your A/V equipment.
Featuring exclusive eIR2x (pronounced Irex) technology that guarantees a high level of immunity from infrared noise caused by direct sunlight, CFL lighting and flat panel TVs (including plasma, LCD and LED).
Two year replacement warranty.